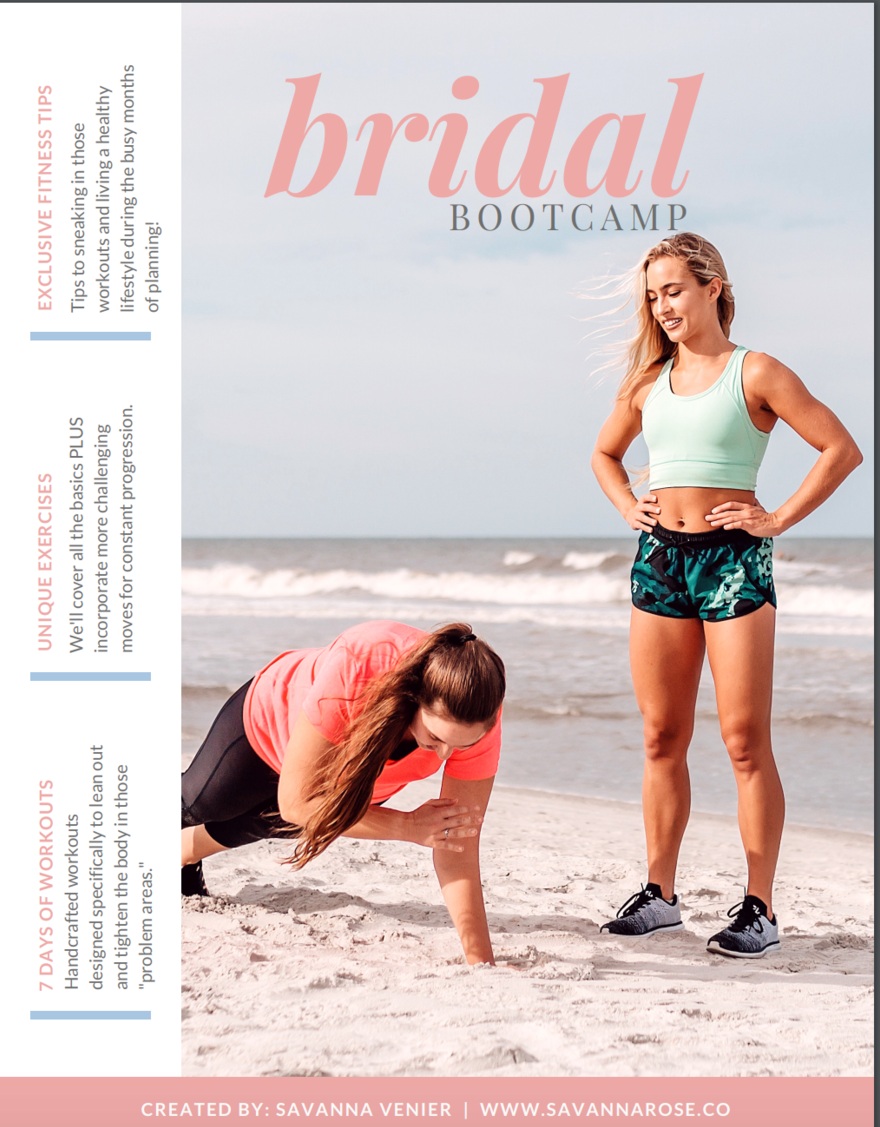 Bridal Bootcamp eBook
To all my newly engaged babes, THIS ONE'S FOR YOU!
This ebook provides you with a month-long workout plan to help you start shredding for the wedding, starting with only a few workouts a week for beginners and eventually building up to 5-6 workouts a week!
For those of you that are already seasoned fitness veterans, I'd recommend just doing all 6 workouts every week instead of building upon it, so that it's not too easy for you.
In this plan you'll receive:
Workout Calendar

Helpful Tips and Tricks to accomplish all your #weddingbodgoals

6 uniquely designed workouts that require minimal equipment (can be done from your own home!)

6 workout videos linked to each workout so that you know exactly how to do each move.